Jinye Road, High-tech
Zone, Xi'an, China
---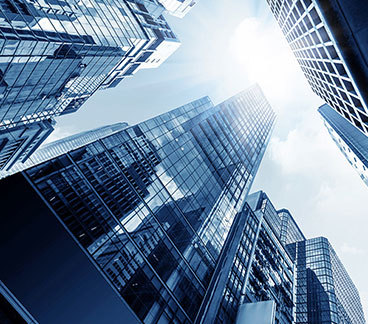 Shaanxi Sefon Electrical Equipment Co.Ltd.(hereinafter referred to as SEFON)is a high-tech enterprise specializing in R&D,design,production,sales and service of power equipment and special equipment.The company has strict quality control,strong technical foundation,advanced production equipment,exquisite manufacturing technology,rich project experience and perfect service support.The company has close technical exchanges and cooperation with Xi'an Jiaotong University,Northwestern Polytechnical University,Xidian University&Shaanxi Electric Power Research Institute,etc.
SEFON's technical research and development team is mainly composed of senior experts,doctor and master.Based on independent research and development,the technical team in recent years learning advanced technology at home and abroad,and made significant technical progress in special power equipment,power quality equipment etc.,we have achieved more than 10 national patents.
SEFON mainly produces 110KV and below oil immersed transformer,dry type transformer,special transformer,high and low voltage switchgear,transformer substation and power quality control equipment.The main transformer includes SC(B),SG(B),SCZ(B)series,SM,SZ series,tridimensional wound-core dry oil transformer series,amorphous alloy core dry oil transformer series,traction rectifier transformer for urban light rail and subway,multi-winding phase-shifting rectifier transformer,Scott transformer,mobile vehicle-mounted substation,electric furnace transformer and other special transformers.Complete series products:high&low voltage switchgear,XBW type prefabricated substation,ZGS/ZFS type combined transformer,switching station etc.Power quality control products:high and low automatic step voltage regulator,substation reactive power automatic compensation device,voltage regulation reactive power automatic compensation device,column reactive power compensation device,three-phase imbalance control device,etc.It is widely used in State Grid,China Southern Power Grid,local power,new energy power plants and enterprise users.
SEFON always adheres to the service concept of"customer first",and always takes scientific and technological innovation,efficient operation,strict quality control and meticulous customer service as a major link of enterprise development.SEFON has the ability of product design and development,advanced production equipment,testing equipment and exquisite production technology to meet market demands.SEFON has passed ISO9001:2008 quality management system,ISO14001:2015 environmental certification system,OHSAS18001:2007 occupational health and safety management system certification.The products have passed the inspection of national high voltage electrical product quality supervision and inspection center and national electrical product quality supervision and inspection center.
SEFON has team with a high-quality,strong ability and excellent business.We will be committed to high-quality power equipment,perfect technical support and excellent pre-sales and after-sales service.Learn from many years of power experience,rely on strong technical R&D strength,adopt advanced technology,continuous innovation,bravely climb the peak of the industry,to provide customers with comprehensive solutions.