Jinye Road, High-tech
Zone, Xi'an, China
Landscape packaged substation
Landscape media packaged substation is a new generation of integrated substation,which integrates intelligent,media,background control,high and low voltage electrical set and special transformer.It can be equipped with transformers 1600WA or below,small size and easy to install.It is suitable for supporting vehicle charging piles
---
Online Message
■ Product profile
Landscape media packaged substation is a new generation of integrated substation,which integrates intelligent,media,background control,high and low voltage electrical set and special transformer.It can be equipped with transformers 1600WA or below,small size and easy to install.It is suitable for supporting vehicle charging piles,road power distribution facilities,residential areas,airports,bus stations,express ways etc..It will become the best product for transform the urban power distribution equipment.
■ Model description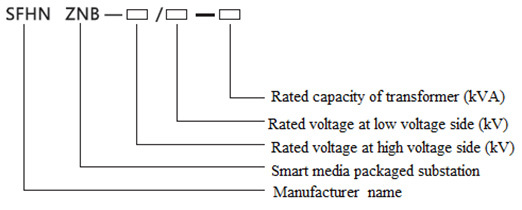 ■ Product features
● The shell structure is stainless steel media screen.The two doors of the shell can be opened at all angles and with air spring support positioning,which is convenient for operation and maintenance of high and low voltage switchgear.
● 12 high-definition promotional pictures can be installed on both sides of the media screen and 24 hours rolling conversion.High-power LED light band provides high-definition picture quality without dark area.The transparency of tempered glass over 10mm is used to achieve the best effect,which bring maximum benefits to users.LCD screen can be customized according to the needs in prosperous areas.
● There is double-layer door mechanism between the media screen and high and low voltage switchgear,the maintenance of media light box does not affect the operation of switchgear.
● With the function of remote control and anti-theft alarm,360°network camera monitor the surroundings in real-time.
● The transformer has been installed inside the device,which can be used only by connecting the incoming and outgoing,and greatly saving the construction cost.
■ Main parameters

ONLINE MESSAGE
*Note: Please be sure to fill in the information accurately and keep the communication unblocked. We will contact you as soon as possible